Software Engineer | ABAP Developer | SAP PLM | Hybrid | Lisbon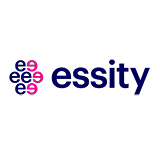 Are you looking for a career with purpose and dedicated to improving people's well-being around the world?
It's an exciting time to be part of our collaborative inclusive team. Technology is transforming our business and our services. Come and join us on our journey to improve the well-being of millions through innovative products and technology solutions. Together we can make a difference!

About the Role
Global Digital & Business Services is a global unit with over 1900 employees, located in 44 countries worldwide, that enables sustainable profitable growth for Essity by providing best-in class services, scalable solutions, operational efficiencies and effectiveness through Global Business Services (GBS) and Essity IT.
Essity IT supports all Business & Global Units and is aligned to Essity's strategic business priorities. Engaged with our stakeholders we drive Essity's digital journey for sustainable value through innovative and cost-effective solutions. As an IT Integration Developer SAP CPI, you will board a great journey where your contribution will help us to improve our IT services and create disruptive SAP solutions at scale! You will get the opportunity to work at our offices in Parque das Nações with panoramic views and great amenities close by. Working at Essity is not just a career; it is a chance to directly make the world a healthier, more hygienic, and safer place.
We're looking for people who embody our values, aren't afraid to challenge, innovate, experiment, and move at a fast pace. We're always looking for ways to improve our products and ourselves. If this is you, we'd love to talk.
What You Will Do
Develop, build and maintain a number of Product Lifecycle Management (PLM) solutions according to function, quality & performance criteria
Acts as part of agile development team in a modern SAP S/4 environment
Actively engage and learn continuously, both new methods and technologies
Assist in defining and reviewing requirements and use cases for the solution
Keep up to date with technology & IT – and security policy changes
Contribute to finding and implementing effective solutions in a S/4 PLM environment (EH&S Specification Management, Recipe development, Document Management, Enterprise Product development, engineering Record)
Continuously work with improving existing information – and solution architectute
What You Need
University degree in relevant field (Engineering or IT related) or equivalent work experience
Minimum 3+ years of experience within the relevant industry (FCMG and/or Medical/Pharma/Life Science)
S/4 PLM environment (EH&S Specification Management, Recipe development, Document Management, Enterprise Product development, engineering Record)
Strong interpersonal skills combined with very good written and verbal communication skills in English
Additional language(s) skills would be beneficial
Good Knowledge in Agile Methodology or Hybrid implementation methodology
Ability to travel approx. 25%
Who You Are
At Essity our ambition is to increase health and hygiene standards across the world. To do this we depend on motivated, competent, and high-performing employees.
In order for us to support you to be the best you can be in this role, we need someone with well-developed knowledge and skills of the technologies used, and applications supported by the application team. You have proven technical aptitude in one or more application programming domains and possess strong problem-solving skills – that is being able to logically break down a problem into smaller manageable parts. As you will support internal customers and stakeholders, we see that you are customer oriented and with good stakeholder management ability. Being a team player with positive mindset is also a prerequisite for your collaboration cross-functionally.
What We Can Offer You

At Essity, we believe every career is as unique as the individual and empower employees to reach their full potential in a winning culture motivated by a powerful purpose.
Collaborative and Caring Culture | Empowerment & Engaged People | Work with Impact and A Powerful Purpose | Individual Learning & Career Growth | Health & Safety Priority | Sustainable Value Together| Innovation| Sustainable Working Life | Total Reward
Together, we are improving lives, every day. Working at Essity is not just a career; it is a chance to directly make the world a healthier, more hygienic and safer place. With impactful innovations coupled with sustainable solutions, we strive to reach more people every year with the necessary and essential solutions for well-being. #1028040