Azure DevOps | Data Factory | Data Bricks | Final Client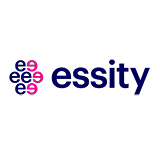 Are you looking for a career with purpose and dedicated to improving people's well-being around the world?
It's an exciting time to be part of our collaborative inclusive team. Technology is transforming our business and our services. Come and join us on our journey to improve the well-being of millions through innovative products and technology solutions. Together we can make a difference!
About The Role
Global Digital & Business Services is a global unit with over 1900 employees, located in 44 countries worldwide, that enables sustainable profitable growth for Essity by providing best-in class services, scalable solutions, operational efficiencies and effectiveness through Global Business Services (GBS) and Essity IT.
Essity IT supports all Business & Global Units and is aligned to Essity's strategic business priorities.
Engaged with our stakeholders we drive Essity's digital journey for sustainable value through innovative and cost-effective solutions. As an Ingestion Data Engineer, you will board a great journey where your contribution will help us to improve our IT services!
You will get the opportunity to work at our offices in Parque das Nações with panoramic views and great amenities close by. Working at Essity is not just a career; it is a chance to directly make the world a healthier, more hygienic, and safer place.
We're looking for people who embody our values, aren't afraid to challenge, innovate, experiment, and move at a fast pace. We're always looking for ways to improve our products and ourselves. If this is you, we'd love to talk.
What You Will Do
Observing user stories, client requirements, defining execution plan.
Creating development environment by ensuring, all the dependencies in terms of OS, software applications, creating frameworks.
Design and develop application using tools and technologies as per the requirements using Git, Python.
Preform regression test in case of application versioning.
Perform code development, unit testing and integration testing of application modules using CI/ CD tool such as Jenkins.
Releasing the application.
Design and develop Azure data lake for storing and analytics.
Create and automate iterative, conditional, parallel workflow tasks using Azure logic apps
Work to design SQL stored procedures, function queries, commit, rollback in SQL.
Create ETL data pipeline using Azure cloud factory for extracting data from storage, perform transformation talks as per requirements and loaded into databases for analytics and model building tasks.
Perform data analytics for business insight using Power BI tool
Preform peer review of code with other team members
What You Need
Experience working on Code Release, quality check and release management
Experience working as Data Engineer and familiar with Azure DevOps process
Knowledge with Azure Data Lake, Azure Data Factory, Data Bricks and other related Azure tools
Hands-On experience on Code Testing and code deployment
Familiarity with SQL Database
Experience working on different project life cycle
What We Can Offer You
At Essity, we believe everyone's learning and professional development is unique and want to empower employees to reach their full potential in a winning culture motivated by a powerful purpose.
Collaborative and Inclusive Culture | Empowering & Engaged Leaders | Working with Powerful Purpose & Sustainable Impact | Learning and Growing in your Career | Supporting Well-being & Sustainable Working Life | Life-changing Innovations | Competitive Total rewards
Together, we are improving lives, every day.
Working at Essity is not just a career; it is a chance to directly make the world a healthier, more hygienic and safer place. With impactful innovations coupled with sustainable solutions, we strive to reach more people every year with the necessary and essential solutions for well-being. #1027926