SAP Basis | Infrastructure Developer | Hybrid | S/4 HANA | Essity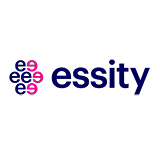 Are you looking for a career with purpose and dedicated to improving people's well-being around the world? It's an exciting time to be part of our collaborative inclusive team. Technology is transforming our business and our services. Come and join us on our journey to improve the well-being of millions through innovative products and technology solutions. Together we can make a difference!
About the Role
Global Digital & Business Services is a global unit with over 1900 employees, located in 44 countries worldwide, that enables sustainable profitable growth for Essity by providing best-in class services, scalable solutions, operational efficiencies and effectiveness through Global Business Services (GBS) and Essity IT.
Essity IT supports all Business & Global Units and is aligned to Essity's strategic business priorities.
Engaged with our stakeholders we drive Essity's digital journey for sustainable value through innovative and cost-effective solutions. As an IT Integration Developer SAP CPI, you will board a great journey where your contribution will help us to improve our IT services and create disruptive SAP solutions at scale!You will get the opportunity to work at our offices in Parque das Nações with panoramic views and great amenities close by. Working at Essity is not just a career; it is a chance to directly make the world a healthier, more hygienic, and safer place.
We're looking for people who embody our values, aren't afraid to challenge, innovate, experiment, and move at a fast pace. We're always looking for ways to improve our products and ourselves. If this is you, we'd love to talk.
What You Will Do
We are looking for a SAP Basis Administrator to join our SAP Platform Management team, who will be responsible for running and maintaining our SAP landscape. You are in charge with providing broad senior level technical support and management of SAP applications and related database systems by handling SAP Basis administration and technical core competencies tasks. That includes SAP software installation, release upgrade, applying support packages, installation of add-on software components, SAP profile parameter changes, workload analysis, system error analysis and establishing standard Basis background jobs and system health checks and monitoring.
Your main accountabilities and responsibilities will be:
Design & implement new technologies and plan transformations. From time to time, you will work as a technology lead securing SAP delivery success.
You will handle routine maintenance, operation, and upgrades, and play a major role in planning and executing migrations and other major projects. You will also play a big role in our S/4 HANA implementation.
Focus on technical architecture related topics like integrations and modern way of extending solutions and also provide knowledge to projects, solution owners and application developers
Share ideas for improvements and provide insights to other colleagues
Take lead roles from technical point of view to complement the different technical/functional teams
3rd line support
Implementing Best SAP Basis Practices
What You Need
5 years relevant experience and solid general SAP BASIS knowledge as well as SAP technical implementation experience
Strong computing skills, oriented towards SAP HANA, SAP ECC/SCM/WMS, SAP S/4HANA, B/4HANA technology platforms and components
Solid experience from various SAP technology product design & implementation projects
Experience in software development approaches
SAP academy certificates in related technologies are an advantage
Solid experience SAP HANA (Install, configure, upgrade, tuning and provide ongoing support)
Knowledge of Solution Manager operations (CHARM, SYSMON, etc.)
SAP Java knowledge e.g., PO, Portal, SLD
Qualified Oracle database skills
System performance monitoring and tuning
SAP System Client copy, refresh
SAP BTP Cloud Foundry
Fluent in English
Who You Are
At Essity our ambition is to increase health and hygiene standards across the world. To do this we depend on motivated, competent, and high-performing employees.
In order for us to support you to be the best you can be in this role, we need someone with well-developed knowledge and skills of the technologies used, and applications supported by the application team. You have proven technical aptitude in one or more application programming domains and possess strong problem-solving skills – that is being able to logically break down a problem into smaller manageable parts. As you will support internal customers and stakeholders, we see that you are customer oriented and with good stakeholder management ability. Being a team player with positive mindset is also a prerequisite for your collaboration cross-functionally.
What We Can Offer You
At Essity, we believe every career is as unique as the individual and empower employees to reach their full potential in a winning culture motivated by a powerful purpose.
Collaborative and Caring Culture | Empowerment & Engaged People | Work with Impact and A Powerful Purpose | Individual Learning & Career Growth | Health & Safety Priority | Sustainable Value Together| Innovation| Sustainable Working Life | Total Reward
Together, we are improving lives, every day. Working at Essity is not just a career; it is a chance to directly make the world a healthier, more hygienic and safer place. With impactful innovations coupled with sustainable solutions, we strive to reach more people every year with the necessary and essential solutions for well-being. #1028023