Join one of the leading global developers, producers and sellers in the categories in which they operate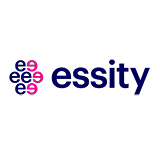 Our client

Are you looking for a career with purpose and dedicated to improving people's well-being around the world?
It's an exciting time to join Essity and be part of our ambition to enhanceservice levels, drive efficiency and harmonization. We are looking for talented individuals who want to make an impact and contribute to our global organization. Together we can make a difference!
Your new role


Global Operational Services (GOPS) is a global unit with 1,900 employees, located in over 43 countries worldwide, that delivers sustainable business value to Essity and our customers, by driving group wide operational efficiencies through Global Business Services (GBS), Essity IT and Global Sourcing.
GBS is a key support organization to Essity and consists of different service lines carrying out operational services such as Financial Services, Customer Administration Services, Sourcing Administra tion Services, HR Services, Master Data Services, IT support and Facility Management.
As an Accounts Receivable Team Leader Europe Central you will be:
Coordinate the activities of a team to ensure that the organization's agreed accounting services are processed in accordance with accounting principles, comply with all relevant regulations, laws and standards and are completed accurately and on time;
Accounts Receivables is responsible for the correct postings in the general ledger for their area of responsibility ensuring collections are made within agreed terms;
Check the work of others to ensure accuracy and general integrity of the accounting function and related reports. Ensure the resolution of all claims regarding their area of responsibility, and the issuing of debit/credit notes as necessary with all supporting documentation;
Contributes to development of new and/or improved services, tools and processes through participation in projects and initiatives led by the services development teams;
Assist in communications to functional or operational areas managers to help them develop revenue and expense budgets, understand financial reports, and manage their financial responsibilities;
Assist in day-to-day leadership and operational management for the respective team providing immediate supervision with an emphasis to coach and mentor team members and providing performance evaluation and feedback;
Lead and contribute to finding and implementing effective solutions in a matrix organization support external and internal financial audits and resolving audit findings;
Proactively collaborate with key business stakeholders to optimize processes and communication flows in line with best defined practices.
What you will need to succeed

Bachelor or master's degree in Finance or equivalent;
Minimum 3-5 years in either Finance, Controlling, Acc Pay, Acc Rec, and/or Customer Service Management role;
Ideally previous leadership and managerial experience (preferably in a multi-cultural environment);
Genuine interest in people management;
Proactive and innovative approach;
Flexible - readily adapts to change and new systems and/or methods;
Accountable for that the organization's activities are conducted accurately, ethically, consistently, and according to relevant principles, regulations, and standards, whether established by your employer, by authorities or regulators;
Excellent communication, collaboration, and interpersonal abilities;
Deliver with quality and speed, drive change and engagement;
Global Perspective;
Change Management competencies;
Self-driven, Communicates Effectively, Team player with the proven ability to build effective teams;
Experience with SAP;
System/Tools experience in Office 365, Workday, SAP or other ERP is desirable;
Fluency in English and German, verbal and written;
Additional Language is an advantage.
What the company can offer

Be part of an international company that is committed to the well-being of its employees, where you can learn and develop in a career that you drive, coupled with competitive rewards and the ability to participate in building a new, strategic component for the company. With an office located in Lisbon, you will work within a sustainable building boasting panoramic views, close to amenities, public transport and the airport.
Next Step

Has this opportunity triggered your curiosity? Click on "Apply Now" and find out if this opportunity is for you. If you have any questions, please contact us. #1025020