Join one of the leading global developers, producers and sellers in the categories in which they operate!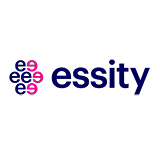 Our new client
Are you looking for a career with purpose and dedicated to improving people's well-being around the world? It's an exciting time to join Essity and be part of our ambition to enhance service levels, drive efficiency and harmonization.? We are looking for talented individuals who want to make an impact and contribute to our global organization.
Together we can make a difference!


Your new role

An Accountant performs a variety of accounting activities and delivers professional accounting services of consultative/advisory characteristics to the defined organization acting in accordance with accounting principles and standards to control the organization's financial resources and ensure that it complies with all relevant regulations, laws, and reporting requirements.
Reconcile accounts, post journal entries, and maintain a complete and accurate general ledger in accordance with accounting principles and reporting schedules so that the organization has a full and accurate statement of its financial position;
Collect, compile, verify, and analyze financial information and prepare financial reports and accounting statements (may include balance sheets and depreciation statements)
Act as an advisory speaking partner for Accounting services providing technical accounting advice within area of expertise to functional or operational areas managers as well as colleagues in the finance area
Ensure compliance with GBS quality standards, other company policies and guidelines such as KICs as well as legal regulations
Perform quality checks and secure Accounting processes as defined in framework agreements and/or Service Level Agreements
Prioritize and escalate possible challenges/ questions to the next level and secured hand-over
Provide input to the key contact regarding needed changes, inefficiencies or other possible issues
Contribute to finding and implementing effective solutions in a matrix organization
Support resolving external and internal audit findings
Additional / detailed input


Specifically we are searching for an accountant performing mainly the following asset accounting tasks:
Daily asset accounting activities (e.g. capitalization of assets, divestment) according to local statutory and tax rules as well as the company's own IFRS rules
Period End tasks like depreciation runs and asset related reporting
Support the project managers and controllers in the capex process in the preparation and execution phase of the projects, partially on site
Responsible for asset accounting Internal Control self-assessment based on Key Internal Controls (KICs)
Special asset accounting tasks like periodic inventory for the asset register
Leasing accounting according to IFRS 16
Resolver for Service Desk requests
Support global asset accounting projects and initiatives to improve the asset accounting
Asset insurance value calculation support for "Risk & insurance" department Stockholm
Supporting or submitting data for declarations concerning fixed assets to the statistic office
Supporting other Global Business Service department with information on asset-related figures and processes
Contact for the external and internal audit processes in Asset Management
Global Operational Services (GOPS) is a global unit with 1,900 employees, located in over 43 countries worldwide, that delivers sustainable business value to Essity and our customers, by driving group wide operational efficiencies through Global Business Services (GBS), Essity IT and Global Sourcing.
GBS is a key support organization to Essity and consists of different service lines carrying out operational services such as Financial Services, Customer Administration Services, Sourcing Administration Services, HR Services, Master Data Services, IT support and Facility Management.
What you will need to succeed


Bachelor's degree in accounting, finance, or equivalent
Minimum of 2 years' hands on accounting experience
Proven Asset Accounting skills are of an advantage
SAP ECC and S/4 and Office 365 experience
Good communication and analytical skills, enabling collaboration with various functions
Diligent, thorough, high level of attention to detail
Ability to multitask and prioritize responsibilities based on deadlines
High integrity standards, role model in business ethics and compliance
Experience in complex, cross-cultural matrix organizations would be an advantage
Deliver with quality and speed and Trust and empower
Global Perspective
Self-driven, Communicates Effectively, Team player with the proven ability in strong collaboration
Fluency in English and Dutch – Required.
What the company can offer

Be part of an international company that is committed to the well-being of its employees, where you can learn and develop in a career that you drive, coupled with competitive rewards and the ability to participate in building a new, strategic component for the company. With an office located in Lisbon, you will work within a sustainable building boasting panoramic views, close to amenities, public transport and the airport.
Next Steps

Has this opportunity triggered your curiosity? Click on "Apply Now" and find out if this opportunity is for you. If you have any questions, please contact us. #1025440